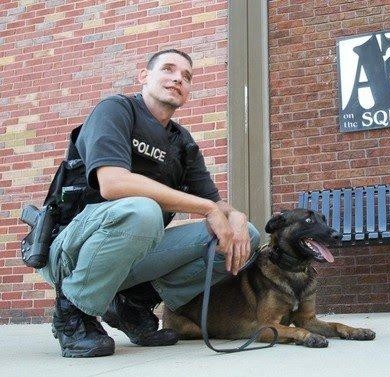 Brian Dowdy
AMPWDA Master Trainer
Brian began his law enforcement career in 2001. By 2003, Brian was assigned to the canine unit and graduated from the St. Louis Metropolitan Police Canine Academy. After achieving success as a new canine handler with several apprehensions as well as numerous money and drug seizures, Brian wanted to expand his knowledge of canines and training.
In 2005, Brian attended and graduated from the Tom Rose School of Dog Training as a professional dog trainer. Next, in 2006, Brian earned a Police Dog Trainers certificate from the St. Louis Metropolitan Police Canine Training School and in 2007 Brian earned a Detection Dog Trainer Certificate from Randy Hare of Alpha K-9. Brian then organized and started the Belleville Police Canine Academy, where he trained multiple police canines from Missouri and Illinois. Brian is also a narcotic detection dog certifier for the State of Illinois.
Brian worked four police canines during his law enforcement career. Brian worked with many agencies including the D.E.A, U.S. Marshalls, FBI, state agencies, and multiple municipalities. Brian's police career ended in 2015 due to an injury in the line of duty. However, while working in law enforcement, Brian earned two Medal of Valor awards in two different states, and Officer of the Year. He seized thousands of dollars and made hundreds of arrests with his work and training. At the time of his injury, Brian was responsible for the maintenance training of approximately 90 police canine teams throughout the Metropolitan Area.
Brian has had the opportunity to work and train with hundreds of police canines across the country. His work ethic and desire to learn have surrounded him with some of the best dog trainers in the world.