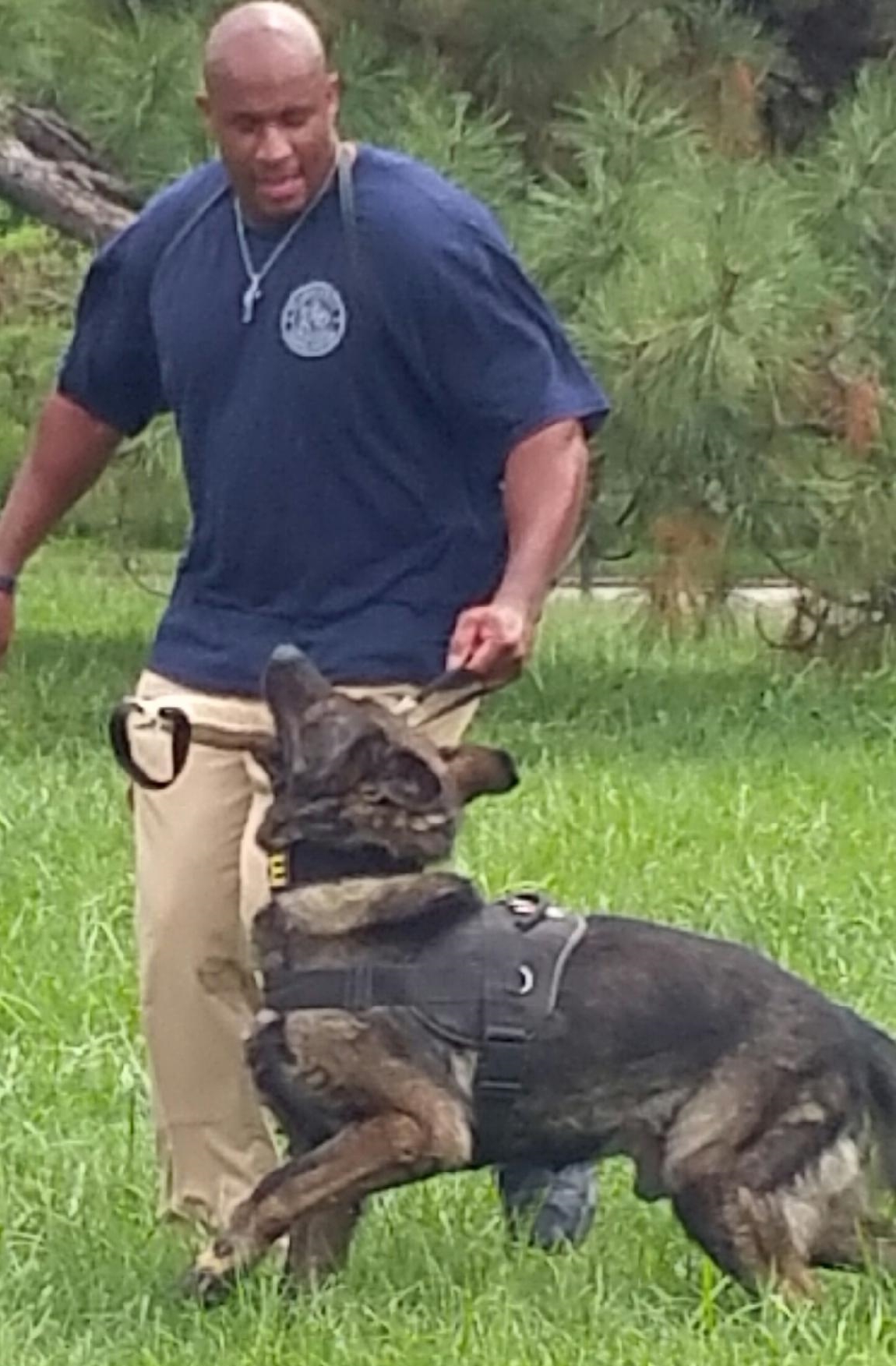 Jermaine Jackson
AMPWDA Trainer
Officer Jermaine Jackson, a 19-year veteran, started his career in law enforcement in 1998 with the St Louis Metropolitan Police department (SLMPD). He served 6 years in the fourth district with the street patrol followed by 2 years in the bike unit. In 2006, Officer Jackson transferred to SLMPD's canine unit in which he partnered with police canine, Diesel. They successfully graduated SLMPD's canine academy in October 2006, under the instruction of Officer Mike Perkins. They attended the annual NAPWDA workshops; where they successfully completed and received certifications in dual patrol, narcotics and tracking. This union garnered multiple apprehensions to include murder suspects and drug seizures. Both Officer Jackson and police canine Diesel received three chief's letters of commendation. They also received two captain's letters during Canine Diesel's service with the department. This partnership lasted for 6 years until Diesel's passing in 2012.
In September of 2012, Officer Jackson was assigned a new canine. Canine Baron from Czechoslovakia instantly adapted to Officer Jackson and an inseparable bond soon began. Together, they also went on to successfully have great apprehension rates in which they also assisted SLMPLD's SWAT unit with several narcotics finds. During their tenure, this pair received one chief's letter of commendation. They also received certifications from NAPWDA during the four and a half years of Baron's career.
Officer Jackson also serves as the street trainer for SLMPD's canine unit since January 2016. Officer Jackson has participated in numerous canine workshops to include various other events and organizations to heighten his knowledge and expertise in all things canine-related.